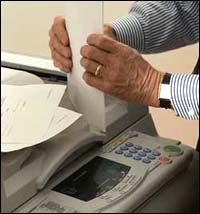 Minuteman Press is the premier Printer in Portland.
The Minuteman Press Powell strives to provide excellent customer service to all of our Portland Oregon print customers. We work hard to make every print job go as smoothly as possible. From print estimate to completion, we are there every step of the way with helpful and knowledgeable staff who can answer your questions and provide the right printing services and products for you.
Printers in Portland Oregon


Business owners know to come to Minuteman Press – the most reliable Printers in Portland Oregon.
At Minuteman, we know how important your print job is to you, and our goal is to be the best printers in Portland Oregon – best printers, best quality, best service.
Our printing services are utilized by many local Portland businesses. Portland Businesses use our printing services because we are a one-stop shop for all of their business printing needs. Our online printing services are a valuable asset for businesses because it gives them a fast and easy way to submit their business printing projects without needing to leave the office. File transfer is an incredibly reliable method of relaying information, as there is no middleman – just your exact specifications and information straight to our printers.
Even when we close our doors and go home at night, we're still just a point and click away. Our Customer Service Area provides clients with 24-hour access to our services. From here you can request an estimate, place an order, or transfer a file, all from the convenience of your office or home. Please select your destination from the menu to the left.
Printed with us before? View and reorder your documents in just a few clicks.

Learn what print services we have for you

Send your print file electronically.

View a proof of your document online.

Let us help you plan your next project.

Ready to print? We're ready for you!