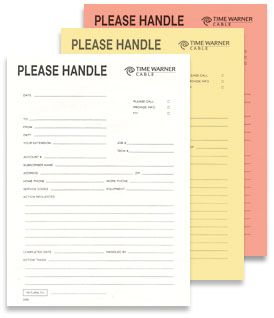 We print a variety of business forms such as invoices, statements, work orders and change tickets. We print or duplicate your documents on carbonless forms with multiple parts in color or black and white either single or double sided.
We produce forms in a variety of formats such as wrap around books, pads, continuous forms and pinfed. We also provide numbering and marginal printing.
Our design team creates every type of form available, no matter how simple or complex.